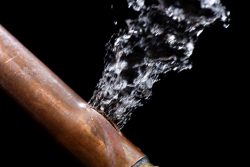 Yikes, Frozen Pipes. Will my Homeowners Insurance Pay?
Frozen pipes are no fun to come home to or wake up to. It goes without saying that if your pipes are frozen, it's cold out. Now you need and figure out what happened and what to do about it. All this while dealing with the extreme cold. If there's a way to make bad weather worse, frozen pipes are that way.
Will Insurance Pay for Frozen Pipes?
The answer to this question is both yes and no. As the homeowner, you need to understand both the yes and the no portions of the answer. Here's why. Typically, insurance will not pay for the actual repair of the pipes that burst. That means the cost of the plumber is paid by you. That's why the answer to the question "will insurance pay for frozen pipes" is no.
However, insurance typically will pay for water damage. Therefore, damage to ceilings, walls, furniture, flooring, etc is typically covered by insurance. That's good because damage to these other items often costs much more than it costs to repair the pipes.
Water Damage Claims Can be Tricky
Many insurance policies have special language dealing with water damage. This is because water damage, which includes frozen pipes, is a leading cause of homeowners insurance claims. According to the Insurance Information Institute, water damage and freezing resulted in the third largest average homeowners insurance claim for the years 2011 through 2015. The average claim amount for water damage during this time was $8,861. Only fire and lightning and bodily injury claims had larger average claim values.
Knowing that "frozen pipes" aren't covered, don't file your insurance claim for "frozen pipes." Instead, file the claim for "water damage." Also, be sure that you weren't negligent. For example, if you were away from home and turned the heat off while you were away, that's negligence. Insurance is unlikely to pay in the case of your negligence.
There's Water Everywhere. What do I do First?
First, get the leak stopped. Next, get everything dried out. Most likely you will be doing both of these items before you have an agreed to settlement with the insurance company. Go ahead with getting the leak fixed. Because your insurance probably won't pay for the plumber, don't worry about coordinating the plumber with the insurance company. However, getting everything dried out is a service for which the insurance company is likely to pay. Therefore, you need close coordination with the insurer.
While the action for getting everything dried out seems straightforward, you need to be careful. Typically, when you have frozen pipes, there are many others that also have the same problem. Yes, when pipes freeze, they freeze all around that part of the country. Unfortunately, there are unscrupulous contractors that will try and take advantage of the situation. Therefore, you could end up with a contractor that over charges, or isn't approved for work by your insurance company.
Even though you may not be able to meet with a claims adjuster on short notice, be sure to speak with a claims adjuster and find out which contractors they recommend for drying everything out. By the way, drying everything out is referred to as "mitigating water damage" in the insurance world. Once you know which contractors are used to working with your insurance company, contact them about drying everything out. Ask them to put a statement on their quote that the cost will not exceed what the insurance company considers to be reasonable and customary. This protects you from having to pay any extra charges. If they're used to working with your insurance company, they will know what the reasonable and customary amount is. Most honest contractors should be willing to make such a note on the quote.
My Insurance Company is Being Difficult
Disappointingly, here are insurance companies that will prove difficult in settling the claim. The reasons that lead to a difficult claims process vary, including the following. The company is experiencing financial pressure and needs to improve earning in the current quarter or year. Alternatively, sometimes new management has come on board and has a different approach to claims payment. Whatever the reason, if you're having difficulty, contact a public adjuster. Before contacting an adjuster, understand the different types of adjusters:
In-house adjuster – this type of adjuster is employed by the insurance company. They represent the company.
Contract claims adjuster – this is an adjuster that contracts with insurance companies. This adjuster also represents the insurance company.
Public adjuster – this is a claims adjuster that contracts with homeowners. This is what you want.
A public adjuster can help you get your claim settled. All other types of adjusters are paid for by the insurance company. Therefore, an adjuster that works for the insurance company wants to help you only if the corporate culture of the company is to help policyholders. Unfortunately, that's not the corporate culture of all insurance companies. It should come as no surprise that when there are billions of dollars at stake, your well-being is often not the first priority for all parties involved.
How to Avoid The Problems Frozen Pipes Bring
There are a number of proactive steps you can take to avoid having frozen pipes. Here are a few:
Take the following steps to protect pipes in heated areas:

Keep the heat at 65 or above.
If you're gone for multiple days during cold weather, have someone check on the house. Alternatively, you can shut off the water and drain the pipes. Winterizing the home is the safest method for avoiding frozen pipes.
Install an alarm that will let you know if power is lost or heating equipment fails.

Here's how you can protect pipes in unheated areas:

If a garage, make sure garage doors are closed.
Install a temporary space heater.
Wrap the pipes with heat tape.
Know Your Insurance Company
Don't be fooled by TV ads. Here's why. There is no check or balance to ensure the ads represent reality. Instead, positive statements about the companies performance are made simply to entice you into becoming a customer. Unfortunately, they don't have to be based on truth and honesty.
Fortunately, it's now easy to know the quality level of insurance your insurer sells. ValChoice offers reports on virtually every homeowners insurance company in every state. Click the button below to get a ValChoice report on your insurance company. If the report is bad, change companies. If the report is good, tell a friend.
Note: ValChoice does not receive any form of compensation from insurance companies for grading them in our auto and home insurance report cards. Our analysis is independent and unbiased.
Summary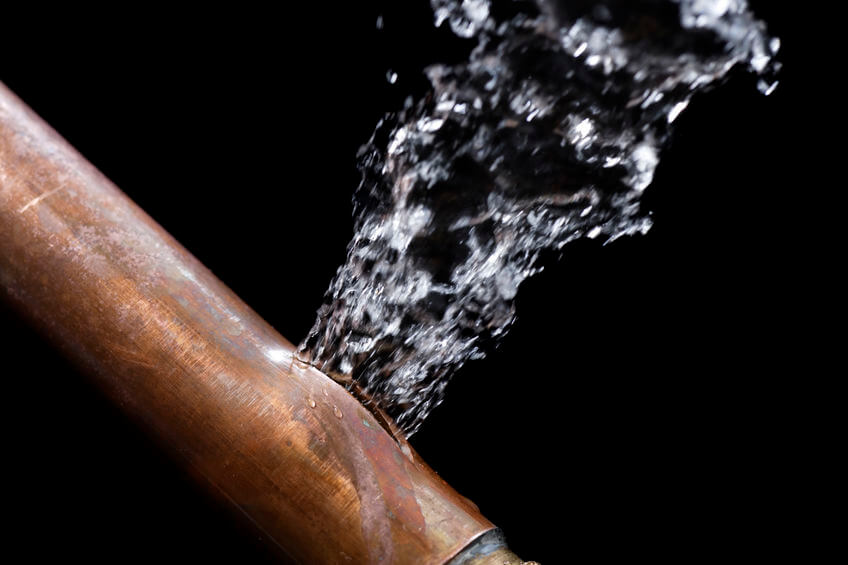 Article Name
Yikes, Frozen Pipes. Will my Homeowners Insurance Pay?
Description
Will your homeowners insurance pay if you get frozen pipes from the arctic blast of cold? Maybe, maybe not. Read to find out how to handle – ValChoice
Author
Dan Karr
Publisher Name
ValChoice, LLC
Publisher Logo